Gugure! Kokkuri-san 1x9
The Age of Many Worries!
Kokkuri-san regularly uses yellow hair dye while in his animal form. However, when Shigaraki says using hair dye will make him go bald, Kokkuri-san is struck with fear. That night, he loses handfuls of hair while taking a bath, and hairballs thought to be made of Kokkuri-san's hair appear in the hallway. His fear of going bald suddenly swells!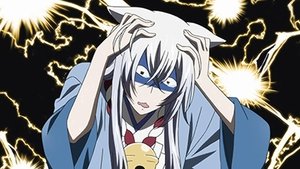 Dec. 01, 2014
Gugure! Kokkuri-san season 1