Baka and Test: Summon the Beasts 2x7
Me, Peeping and Far Arcadia!
On the last night of the training camp after failing to peep on the girls bath yet again, the boys have one last hope to do it. they enlist the boys of every other class by giving them pictures of Himeji in her bath robe, inciting them with enough lust to get them on their side. Meanwhile, Akihisa accidentally tells Minami that he loves her in a text message. The battle is hard won, but after only seeing the principal washing herself, all 2nd year boys are suspended for a period of one week. On the returning day of school, Minami kisses Akihisa to his and Himeji's shock without any warning.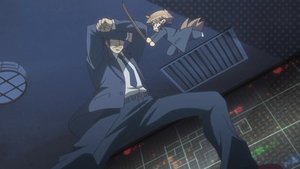 Aug. 19, 2011
Baka and Test: Summon the Beasts season 2